Find Support & Education
I hope others will understand it's OK to hurt. I am so grateful to you all for the support you have given our family through the years.
Dementia D.O.M.E.
June 7, 2019
Alzheimer Society of Calgary
This is a hands-on workshop for trying practical strategies, based on caregiver experience.
Join the Dementia DOME for a dynamic, interactive session with the goal of empowering loved ones caring for a person with dementia.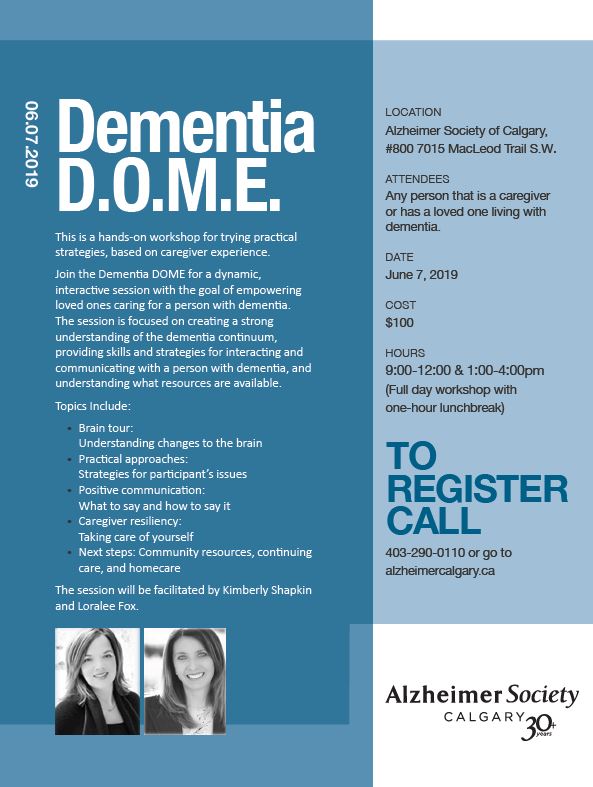 Register by filling out the form below
$100