Donate Now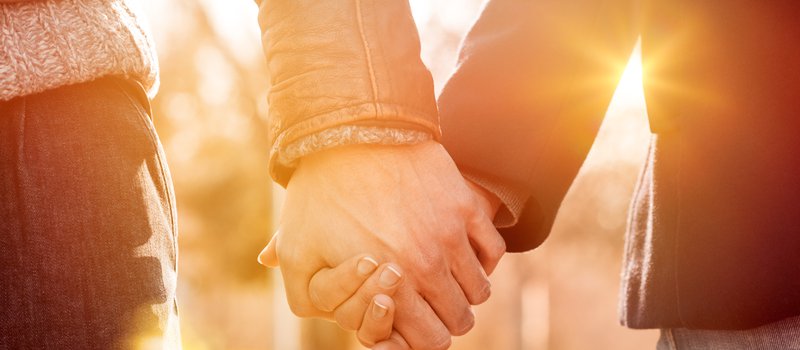 Get Involved
I felt a sense of peace in knowing I was not alone, and I had somewhere to turn when I needed it. You have enabled me to better understand and support my husband in all that he is experiencing. I'm so grateful for your support.
As a first step towards acceptance of the changes in my husband [after his diagnosis] I made a phone call to the Alzheimer's Society of Calgary to sign up for a course. After explaining my intent, and before anything else was said, the person on the other end of the phone asked, "How are you doing?" So unexpected, so sincere, so compassionate, so moving. We chatted for a long time.
Corporate giving
Choosing to get involved with the Alzheimer Society of Calgary means investing in your employees and our shared community. We partner with a variety of organizations through fundraising activities, gifts-in-kind and event sponsorships.
Why partner with us?
Alzheimer's disease and other dementias are the most significant social and health crisis of the 21st century. These diseases impact your clients, employees and members of your community. Your involvement can help to alleviate the growing issues related to dementia through improved education, care and service delivery and increased funding for research and training. Become a community for this cause.
Corporate donations
Corporate donations receive a tax receipt for the full amount of the gift and recognition as a corporate donor. To make a financial donation to the Alzheimer Society of Calgary from your business, simply donate online or download the donation form and mail to:
201 – 222 58 Avenue SW, Calgary, AB T2H 2S3.
Corporate matching gifts
Many organizations match individual donations made by their employees. To find out more, we encourage you to speak to a community investment representative at your organization.
Host a fundraiser
To learn about hosting a fundraiser, and to check out ideas for quick and easy events that benefit your community, click here.
Corporate volunteering
We are thrilled to welcome anyone interested in getting involved in this cause. Whether you...
are an individual or a group
have a few hours to spare, a full day, or a longer-term commitment
...we encourage you to contact us to explore what's possible. You can also browse the volunteer section here.
Gifts in-kind
As a registered charity, the Alzheimer Society of Calgary is grateful for gifts in-kind that can be applied to many parts of our programs and services. We are always looking for:
Supplies for Club 36, our Adult Day Program. Items may include art or music resources, therapy aids such as iPads and games; and more.
Prizes for the annual Investors Group Alzheimer Walk & Run. These are often used as incentive prizes to encourage fundraising activities and motivate participants - leveraging your gift for even greater impact.
Quality furniture, electronics and more to enhance office and workshop spaces
Most gifts in-kind are eligible for a tax receipt for the market value of the item. To inquire about making a gift in-kind, or for a copy of our gift acceptance policy, please contact us.
I don't know what I'd do without Club 36! It really gives me the break I need to be able to keep him at home a little longer.