Opening Minds Through Art Facilitator Training
May 28 & 29
8:30 a.m. - 4:30 p.m.
AgeCare Seton 4963 Front St SE
Simply put, Opening Minds through Art (OMA) brings people together.
Learn how you can make OMA come to life in your own workplace or community setting.
Note: OMA is best suited for Adult Day Programs and other dementia care settings.
People living with dementia hold enormous creative potential. OMA (Opening Minds through Art) has been proving this since its introduction to Alzheimer Society of Calgary's Club 36 Adult Day Program in 2014.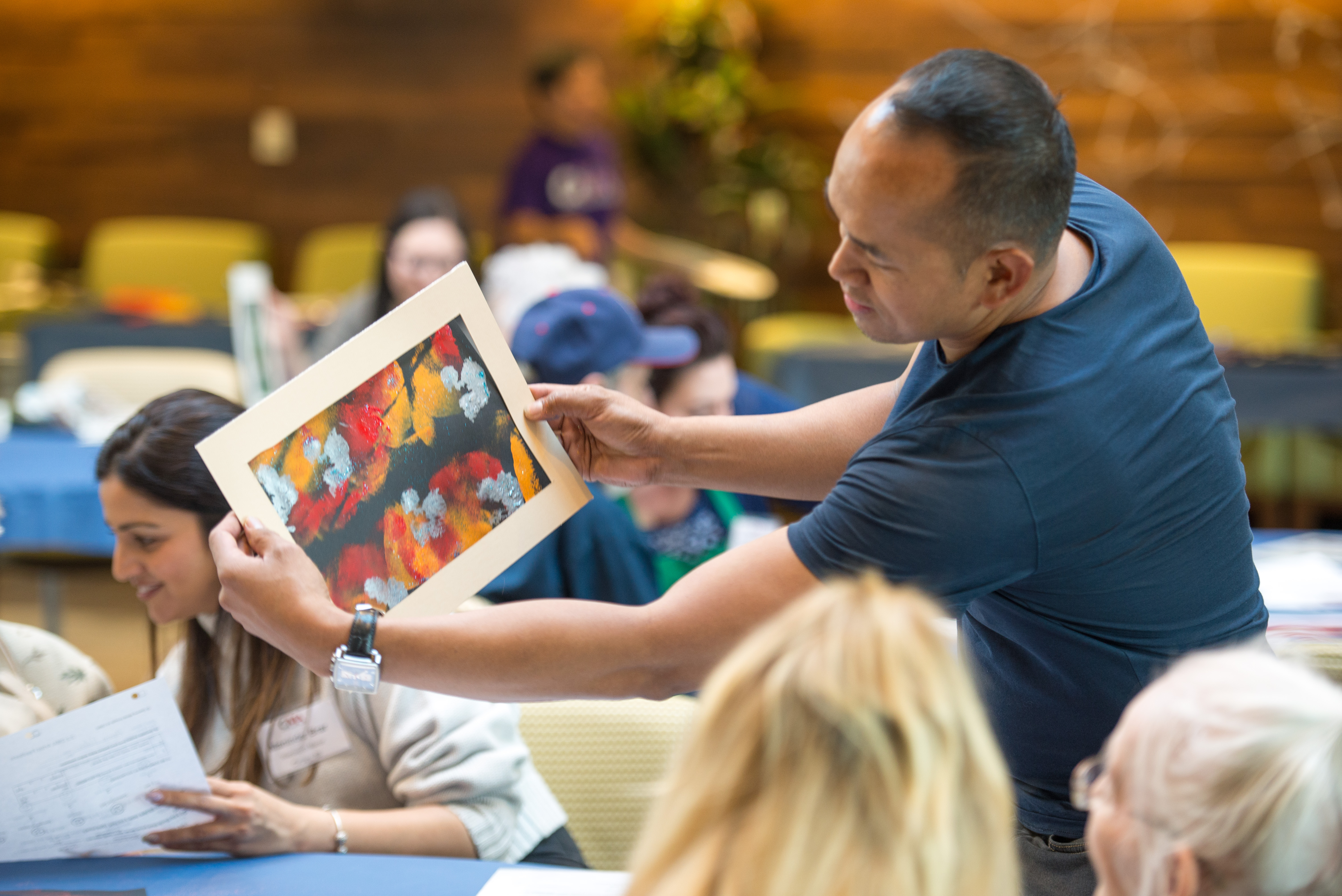 The program, originally developed at the Scripps Gerontology Centre at Miami University, is based on a growing body of evidence that art improves the physical and psychological wellbeing of people with dementia.

OMA places the person with dementia at the centre of the art process and immerses them in a failure-free environment where they have autonomy and choice.

The program also breaks down generational and cognitive barriers by bringing together young and old in a unique collaboration.
We are Canada's first certified OMA training centre
In October 2018, the Alzheimer Society of Calgary became the first OMA training centre in Canada. People working in Adult Day Programs and dementia care settings can now obtain certification through us instead of travelling to the U.S.
You will receive:
Professional training on the OMA strategy, approach and practice
Best practices on how to implement the program in your workplace
By focusing on the abilities and strengths of people with dementia, your OMA program can give them a voice and awaken their sense of creativity for improved wellbeing.
To learn more, contact us