National Alzheimer Awareness Month 2019
Chose your word from the list below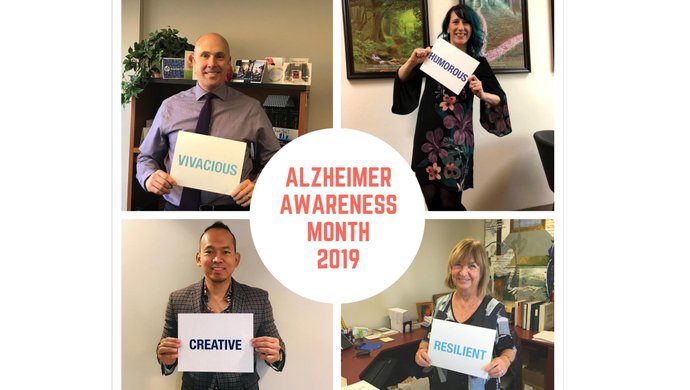 Chose your word from the list below
You can make a difference!
We are re-framing the conversation about dementia.
We're collecting pictures of people throughout our community holding positive words to describe someone living with dementia.
By focusing on the positives, this campaign aims to reduce stigma so that more people will be encouraged to come forward to seek support and guidance for their own journey.
We are asking that everyone in our community to take a moment and do their part.
It won't take long!
Simply take a picture with one of the words available to download on this page and send it to us.
After you've taken a picture of
yourself with your word, email it to communications@alzheimercalgary.ca or upload it to social media with the hashtag #yycalz and tag us.
www.facebook.com/alzheimercalgary
Throughout January, we will be sharing all of the photos we receive and at the end of the month, all of these photos will be compiled into a video.
Chose your word from the list below