Dementia Network Calgary Community Gathering
Reaching out to people at the Alzheimer Society of Calgary saved my life. They really understood, and didn't judge me."
Dementia Network Calgary Community Gathering
When the most recent Calgary census results were released, none of us were shocked to see that seniors in our community voted Alzheimer's disease and related dementias as the second and third-highest priority challenges they face in the coming years.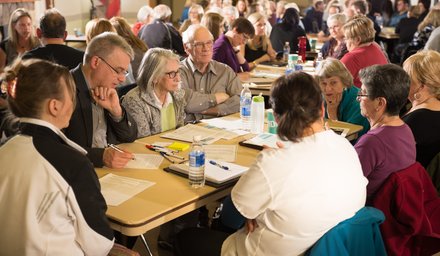 No wonder, then, that this spring over 150 people filled Lakeview Community Association Hall to capacity at Dementia Network Calgary's first community gathering, coming together to show their passion for creating a dementia-friendly Calgary.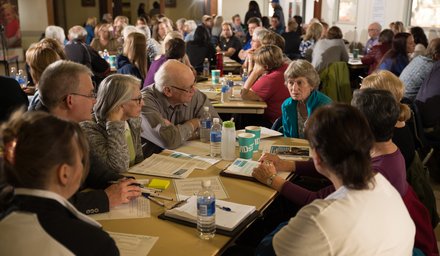 Given the opportunity to share their thoughts about the top priorities of the Network going forward, attendees chose three areas needing special attention:
1. Increasing public awareness and understanding of dementia
2. Creating visible and vocal champions that actively advocate for improved dementia care
3. Ensuring timely, good-quality information is accessible to people with dementia and their care partners