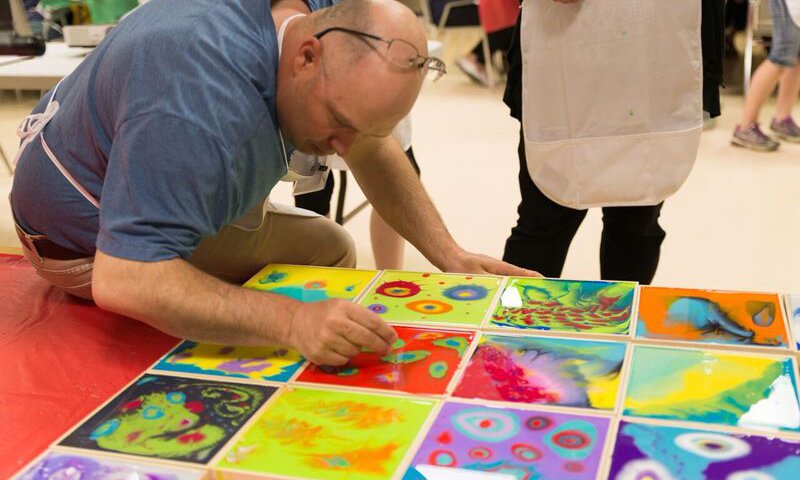 OMA Art Therapy Expansion
Published: Jul 10, 2017
Hundreds of people with dementia in our community will now increase their confidence and build bonds across generations due to the expansion of the Opening Minds Through Art(TM) (OMA) program through a four-day training intensive.
Around 40 people from our region – the majority of whom are staff members at Adult Day Programs and senior care centers - completed the hands-on program this May.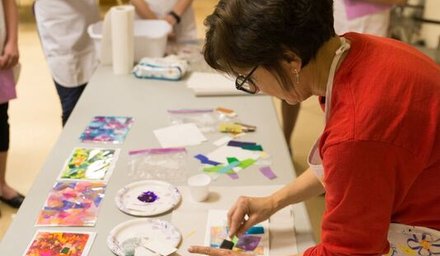 The training was made possible through an Alberta Health Services Community Innovation Grant for People with Dementia. The successful application for funding was put forward by the Alzheimer Society of Calgary.
Four members of the OMA team from the Scripps Gerontology Center at Miami University – the originators of the program - travelled from Ohio to be on-site for the training alongside Alzheimer Society of Calgary staff. This is the largest training of its kind their team has ever conducted.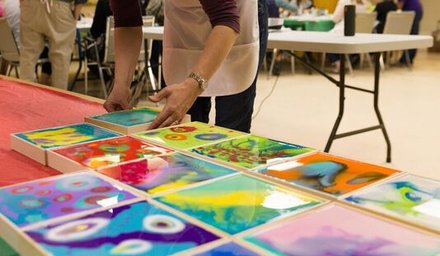 "I love that with OMA it's not about the outcome, it's about creating friendships with people with dementia" said Jill, one of the OMA facilitators-in-training.
"I'm so excited to take what I've learned back to my work and share it with our residents, and with other staff who couldn't be here - I think it will really help us all build stronger relationships."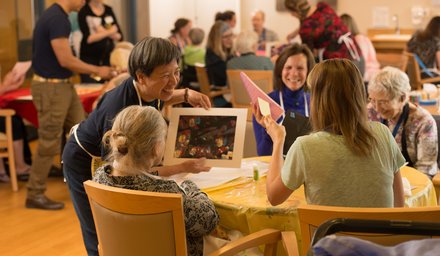 Alzheimer Society of Calgary representatives also provided training in the Best Friends Approach™ to dementia care, a person-centered approach to caring for people with the disease. Combined with the benefits of art therapy, this is a ground-breaking step towards enhancing quality of life for all those affected by these diseases in our community.