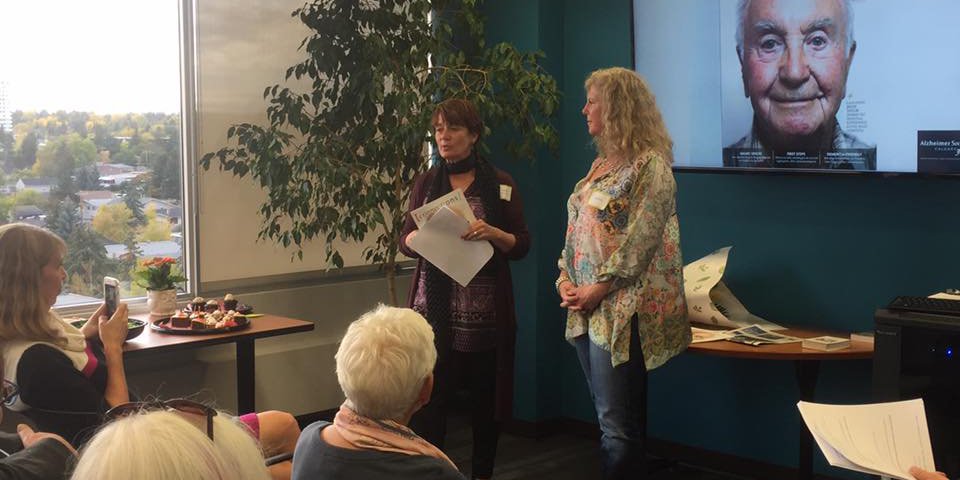 Dementia Connections Magazine Launches
Published: Sep 27, 2017
The inagural issue of Dementia Connections magazine launched in conjunction with World Alzheimer Day on September 21st, 2017.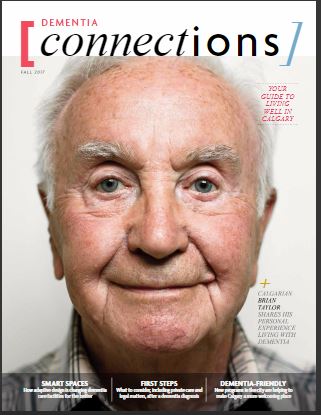 The magazine is published by RedPoint Media, whose other publications include such notable titles as Avenue and WestJet magazine.
Dementia Connections was the vision of a local care partner, Lisa Poole (pictured with Barb Ferguson, above). Lisa became involved with Dementia Network Calgary as a member of the public providing input and insight into the Network's original Strategic Council. She now sits on the Network's Steering Committee. Her father, John, has vascular dementia.
"My inspiration for Dementia Connections Magazine was a result of frustration from trying to find the information that we needed as my father's dementia progressed and from recognizing the harm caused by the isolation and shame often experienced by people living with dementia and their families," Lisa says.
"There is tremendous stigma and fear surrounding dementia due to a lack of public awareness. My parents experienced gaps in care every step of the way that put a tremendous amount of pressure on my mother and impacted her physical health. Dementia is bigger than our health care system can manage and we must all work together to find solutions.
"My hope is that Dementia Connections Magazine will help people living with dementia will feel welcome in their community and know more about the programs and support that exist in Calgary, both public and private. I want caregivers to feel supported and know where and how to find help when they need it.
"I also hope to help the general public better understand how to reduce the risk of developing dementia, to recognize the warning signs, and to feel comfortable interacting with a person with dementia.
"The Alzheimer Society of Calgary and the Dementia Network have been very supportive. I appreciate their openness to suggestions and willingness to collaborate on projects. My hope is that in the coming years Calgary will have evolved into a dementia friendly city where people with dementia feel welcome and are able to live the best life possible according to their interests and abilities."
For her efforts, Lisa was awarded the Alzheimer Society of Calgary's Jeanne Bentley Award for 2017. The Jeanne Bentley Award recognizes outstanding community members in the name of the Alzheimer Society of Society's founder. Congratulations, Lisa!