Alzheimer Society of Calgary is first OMA facilitator Training Centre in Canada
Published: Nov 01, 2018
October was a big month
With the 2018 Investors Group Alzheimer Walk and Run taking the spotlight, many people didn't realize that the Society was about to hit another huge milestone. On October 12th, 2018, the Alzheimer Society of Calgary became the first Training Centre for Opening Minds Through Art (OMA) in Canada.
OMA is an evidence-based, intergenerational art program for people living with dementia. As demand for the program has skyrocketed in recent months, Dr. Elizabeth Lokon (OMA Founder and director) from Miami University in Oxford, Ohio, came to Calgary to oversee the Alzheimer Society of Calgary becoming the first Canadian Training Centre.
This development is a breakthrough for the local and national community, making the art program accessible to a far greater number of individuals working in dementia care. Rather than having to travel to the US and incur extensive costs to receive their OMA Facilitator certification, representatives from Adult Day Programs and dementia care settings will be able to obtain their certificate right here in Calgary.
Since 2013, members of the Alzheimer Society of Calgary's Adult Day Program, Club 36, have experienced the benefits of OMA. In addition to the stunning pieces created by the failure-free art process, members with dementia are given unique opportunities to build meaningful relationships with volunteers from a younger generation and enjoy creative expression and self-autonomy.
The benefits of OMA extend beyond the person with dementia; thanks to a collaboration between the Alzheimer Society of Calgary and the University of Calgary, OMA gives students from the Faculty of Nursing an opportunity to develop hands-on skills working with persons with dementia. This unique experience equips the nursing students with the knowledge and tools they need to feel confident as they prepare to move into their careers.
Watch Global Calgary's segment on OMA here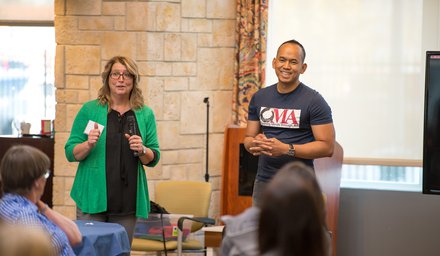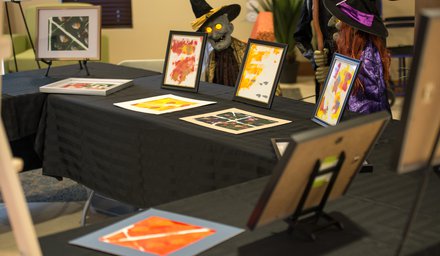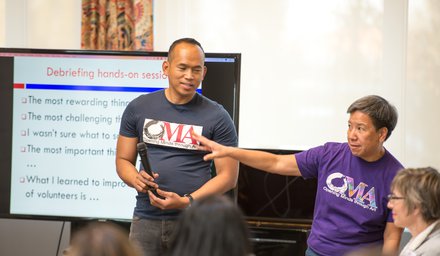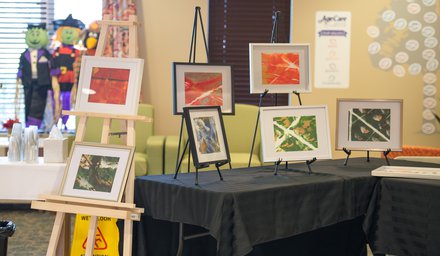 Note: If you are interested in learning more about OMA or attending a session, reach out to the
Alzheimer Society of Calgary by calling 403-290-0110 or by email: info@alzheimercalgary.ca