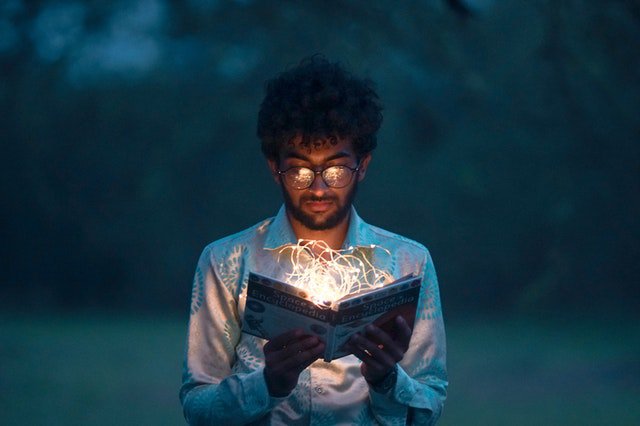 Research Highlights by Padmaja Genesh December 2021
Published: Jan 06, 2022
Research Highlights by Padmaja Genesh - December 2021
Tau NexGen Trial Now Also Testing Anti-Amyloid Therapy Lecanemab
The Tau NexGen study, originally designed to focus on therapies that target the tau protein, will now be evaluating an anti-amyloid antibody along with an anti-tau antibody as a potential treatment for early onset Alzheimer's Disease. This is based on the increasing evidence that targeting amyloid protein also simultaneously can reduce biomarkers of Alzheimer's.
BioArctic and Eisai's investigational treatment Lecanemab has been selected as the background anti-amyloid agent to be used, along with anti-tau antibody E2814, for the first arm of the trial, the researchers announced.
Each antibody will target either tau or amyloid protein, both of which accumulate into toxic clumps throughout the brain and are implicated in the neurodegeneration observed in Alzheimer's.
Researchers will investigate whether treatment with these investigational therapies are safe, tolerable and effective to slow the rate of disease progression and improve disease-related biomarkers in patients with inherited form of early onset Alzheimer's.
All participants will receive Lecanemab, while half also will receive E2814 and half the placebo. The timing of each therapy administration will depend on whether participants have started experiencing Alzheimer's symptoms.
This type of design will allow researchers to understand not only if clearing amyloid can improve the efficacy of an anti-tau antibody but also the effects of an anti-tau antibody alone versus in combination with an amyloid-targeting therapy.
Source: https://alzheimersnewstoday.com/2021/12/02/tau-nexgen-alzheimers-trial-now-also-testing-anti-amyloid-treatment/
Phase 2/3 Trial of ATH-1017 for Mild or Moderate Alzheimer's Enrolling
Athira Pharma announced its Phase 2 ACT-AD trial is fully enrolled and its Phase 2/3 LIFT-AD trial has reached more than half of its target number. Both studies are evaluating the safety and efficacy of ATH-1017 in people with mild to moderate Alzheimer's disease.
ATH-1017 is a small molecule designed to enhance the effect of hepatocyte growth factor (HGF) and its receptor, MET, found in the brain and spinal cord.
When bound to its receptor, HGF promotes cell growth, cell migration, and blood vessel formation. Enhancing the activity of this signaling pathway is expected to improve brain health and function.
In both trials — the larger LIFT-AD and ACT-AD — participants are randomly assigned to either ATH-1017 at low-dose (40 milligrams/day), ATH-1017 at high-dose (70 mg/day), or to a placebo for 26 weeks (about six months). Both doses of ATH-1017 are given as an injection under-the-skin.
Participants in an earlier Phase 1b trial "showed a statistically significant improvement in Event-Related-Potential (ERP) score- a functional measure of working memory processing speed.
Top-line data from the ACT-AD trial (NCT04491006) are likely to be available by mid-year. Its primary goal is to assess event-related potential (ERP), which evaluates working memory processing speed and executive function. Secondary goals include improvements in cognition and global and functional assessments.
Source: https://alzheimersnewstoday.com/2021/12/09/athira-ath-1017-phase-2-3-trial-enrolling-mild-moderate-alzheimers-patients/
First Patient Dosed in Phase 1 Trial of intranasal immunotherapy agent, Protollin for Early Alzheimer's
I-Mab Biopharma announced that the first patient has been dosed in the U.S.-based Phase 1 trial of its immunotherapy agent Protollin — an investigational medication being developed to treat those with early Alzheimer's disease.
Protollin is made up of proteins derived from the outer membranes of certain bacteria. It is designed to stimulate the immune system to potentially clear amyloid-beta plaques and tau protein tangles, two hallmarks of Alzheimer's disease. By clearing such clumps, the therapy could prevent or slow disease progression.
It is delivered as a nasal spray that enables it to reach the brain, where it is expected to mount an immune response.
Preclinical studies in mouse models have demonstrated that nasal administration of Protollin activated immune cells found in the brain, microglia — prevented the accumulation of amyloid-beta plaques in young mice, and decreased amyloid-beta accumulation and improved memory in an aged mouse model of Alzheimer's.
The Phase 1 trial, co-sponsored by I-Mab and Jiangsu Nhwa Pharmaceutical, is being conducted by Brigham and Women's Hospital in Boston. It is evaluating the safety, tolerability, and immune effects of Protollin in patients, ages 60-85, with early to mild symptomatic Alzheimer's and being treated at the Boston hospital. More information can be found here.
The trial's design — two doses given each participant one week apart — will allow the researchers to determine the highest dose of Protollin that maintains its safety and potential efficacy. Evidence of treatment effectiveness will be measured through patients' immune response, including its effects on white blood cells and through examinations of cell surface markers.
If clinical trials in humans show that Protollin is safe and effective, this could represent a novel therapy for people with Alzheimer's, and it could also be given early to help prevent Alzheimer's disease in people at risk, as hoped by the researchers.
Source: https://alzheimersnewstoday.com/2021/12/14/early-alzheimers-trial-testing-i-mabs-protollin-doses-first-patient/
Aduhelm Developers Step Up Phase 4 Confirmatory Study
Biogen and Eisai are stepping up their Phase 4 post-marketing confirmatory study to verify that Aduhelm (aducanumab) is meeting the expected clinical benefit in patients with early-stage Alzheimer's disease.
Aduhelm is an antibody designed to remove toxic clumps of the protein beta-amyloid, which are thought to drive the death of nerve cells (neurons) in the brains of people with Alzheimer's.
The companies plan to submit the study's final protocol for review to the U.S. Food and Drug Administration (FDA) in March. The study will be aiming to enroll more than 1,300 patients globally with early-stage Alzheimer's, starting in May.
The study is expected to be completed about four years after it begins. The primary clinical endpoint will be set at 18 months (1.5 years) after treatment initiation, and a long-term extension of the study will collect data for up to 48 months (four years).
In June, the FDA granted accelerated approval for Aduhelm 100 milligrams/milliliters solution for into-the-vein (intravenous) injection based on data from clinical trials showing that the antibody reduced amyloid-beta accumulation in the brain, which was "reasonably likely to result in clinical benefit." Initially approved for all patients with Alzheimer's, the therapy is currently approved for use in those with early-stage Alzheimer's.
If data from these trials fail to verify benefit, Aduhelm could be removed from the market. If successful, the companies will beat the FDA deadline of nine years, by about four years, with the final report being submitted in 2026 instead of 2030.
Source: https://alzheimersnewstoday.com/2021/12/28/aduhelm-developers-step-up-phase-4-confirmatory-study/
Phase 3 Program Will Continue to Assess BXCL501 to Treat Agitation
BioXcel Therapeutics has launched a pivotal Phase 3 trial program to continue to evaluate BXCL501, its oral experimental candidate for the treatment of agitation in persons with Alzheimer's disease.
BXCL501 is a selective agonist of alpha-2a adrenergic receptors with potent anti-anxiety and sedative properties. It is normally used to sedate patients undergoing invasive procedures or in intensive care settings.
According to BioXcel, BXCL501 has the potential to cause fewer side effects than other antipsychotics used in clinical practice.
The new program consists of two clinical trials — TRANQUILITY II and TRANQUILITY III – designed to assess the safety and efficacy of BXCL501 in adults ages 65 and older in
Each study will enroll 150 participants. Participants from assisted living or residential facilities who require minimal assistance for daily living activities will participate in the TRANQUILITY II trial. Those living in nursing homes with moderate to severe dementia and in need of frequent or daily assistance with daily living activities will join TRANQUILITY III.
The study participants will self-administer an under-the-tongue (sublingual) dissolving thin film containing one of two doses — 40 micrograms (mcg) or 60 mcg — of BXCL501 or a matched placebo whenever agitation occurs. Treatment will be underway for three months.
The trial's main efficacy goal, in both studies, is to measure changes relative to the start of the trial (baseline) in agitation, as measured by the Positive and Negative Syndrome Scale-Excitatory Component (PEC), within two hours of each dose.
Another measure of agitation used in the trials is the Pittsburgh Agitation Scale (PAS). In both scales, lower scores reflect less agitation.
Patients who complete the TRANQUILITY studies will be eligible to enroll in an open-label, 52-week study that will continue to assess the therapy's safety and efficacy.
The new Phase 3 program follows the positive top-line results from the Phase 1b/2 TRANQUILITY clinical trial (NCT04251910), which showed BXCL501 was well-tolerated and able to rapidly and sustainably lower agitation in patients with different forms of dementia, including Alzheimer's disease.
Source: https://alzheimersnewstoday.com/2021/12/21/phase-3-program-will-continue-assess-bxcl501-treat-agitation/
ANVS401 Lessens Protein Buildup, Improves Cognition, Data Show
Annovis Bio's oral therapy ANVS401 lessened the accumulation of toxic forms of amyloid-beta and tau protein, and led to significant improvements in cognition in patients with early Alzheimer's, data from a Phase 2a study report.
Moreover, ANVS401 therapy was deemed safe, meeting both primary and secondary trial goals.
The toxic accumulation of protein clumps are a hallmark of diseases like Alzheimer's and Parkinson's. In Alzheimer's, these clumps are composed of beta-amyloid and tau protein, while in Parkinson's they're of alpha-synuclein protein.
These toxic clumps impair nerve cells' communication and the transport of vital molecules and signals from one nerve cell to another, and often cause brain inflammation.
ANVS401, also known as Posiphen, is an oral medication that prevents all three proteins from being made, acting as a potential treatment for both conditions.
The ongoing Phase 2a study, (NCT04524351), is testing ANVS401 as a treatment for people with early Alzheimer's and Parkinson's. The goal is to determine the safety and tolerability of this 25-day treatment and to determine changes in disease biomarkers and cognitive status.
In the first phase of the trial, treatment with ANVS401 was well-tolerated and safe, and its pharmacokinetics profile (the movement of a medicine into, through, and out of the body) agrees with earlier human studies, with the trial meeting both primary and secondary goals.
ANVS401 also lessened the accumulation of toxic forms of beta-amyloid and tau protein in Alzheimer's disease patients compared with a placebo. A reduction was also seen for alpha-synuclein protein accumulation in patients with Parkinson's. This was accompanied by a reduction of inflammation markers and improvements in nerve cell integrity and function in both patient groups.
In Parkinson's patients, treatment with ANVS401 also resulted in significant improvements in motor function and in speed of thinking.
Source: https://alzheimersnewstoday.com/2021/12/23/anvs401-lessens-protein-buildup-improves-cognition-data-show/
Alzheimer's Association Welcomes Aduhelm Price Cut, But Presses On
While calling the recent decision to slash by about half the U.S. list price for Aduhelm (aducanumab) an "important step," the Alzheimer's Association continues to advocate for more equitable access to the first new Alzheimer's therapy since 2003.
Specifically, the organization is calling for Biogen, which with Eisai developed and markets Aduhelm, to extend support to early-stage patients whose access to the treatment may still be limited by its cost.
It also continues to urge the Centers for Medicare & Medicaid Services (CMS) to cover antibody-based treatments designed to help clear amyloid plaques from the brain.
The U.S. Food and Drug Administration (FDA) conditionally approved Aduhelm in June despite some lingering uncertainty regarding its benefit. Indications are that the therapy, a first targeted treatment for Alzheimer's, gives patients more time in early disease stages before more substantial dementia takes hold. Weeks later, the agency revised its approval label to target "patients with mild cognitive impairment or mild dementia stage of disease."
Further studies are being readied to better gauge the medicine's effectiveness.
Aduhelm's initial U.S. list price — about $56,000 annually — sparked widespread criticism after its FDA approval, including from the Alzheimer's Association.
On Dec. 20, Biogen announced that, effective Jan. 1, 2022, the medication's yearly cost for maintenance dosing (10 mg/kg) for a patient of average weight would drop by about half, to $28,200. Average weight is set at about 163 lbs or 74 kg.
Biogen anticipates that, depending upon insurance coverage and access to diagnoses and specialized care, some 50,000 patients may begin Aduhelm treatment next year.
Questions also exist about Aduhelm's safety, particularly regarding swelling of the brain or ARIA, with a recent study reporting that more than a third of patients treated at Aduhelm's approved dose in Phase 3 clinical trials experienced ARIA, although most did not show symptoms.
Source: https://alzheimersnewstoday.com/2021/12/30/alzheimers-association-welcomes-aduhelm-price-cut-presses-for-more-access/