World Alzheimer Day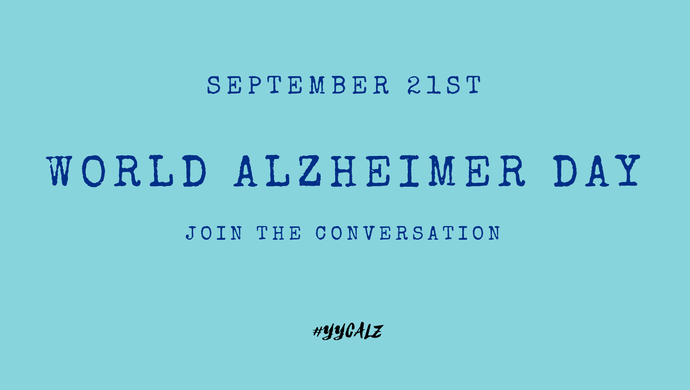 This World Alzheimer Day, everyone can do their part to help make Calgary a better city for people living with dementia.
Everyone knows someone who is affected by dementia. Let's work together to show our community that no one is alone. We can all do one thing to help; whether it's taking ten minutes to learn more about dementia, or dropping in to visit someone with dementia or their caregiver.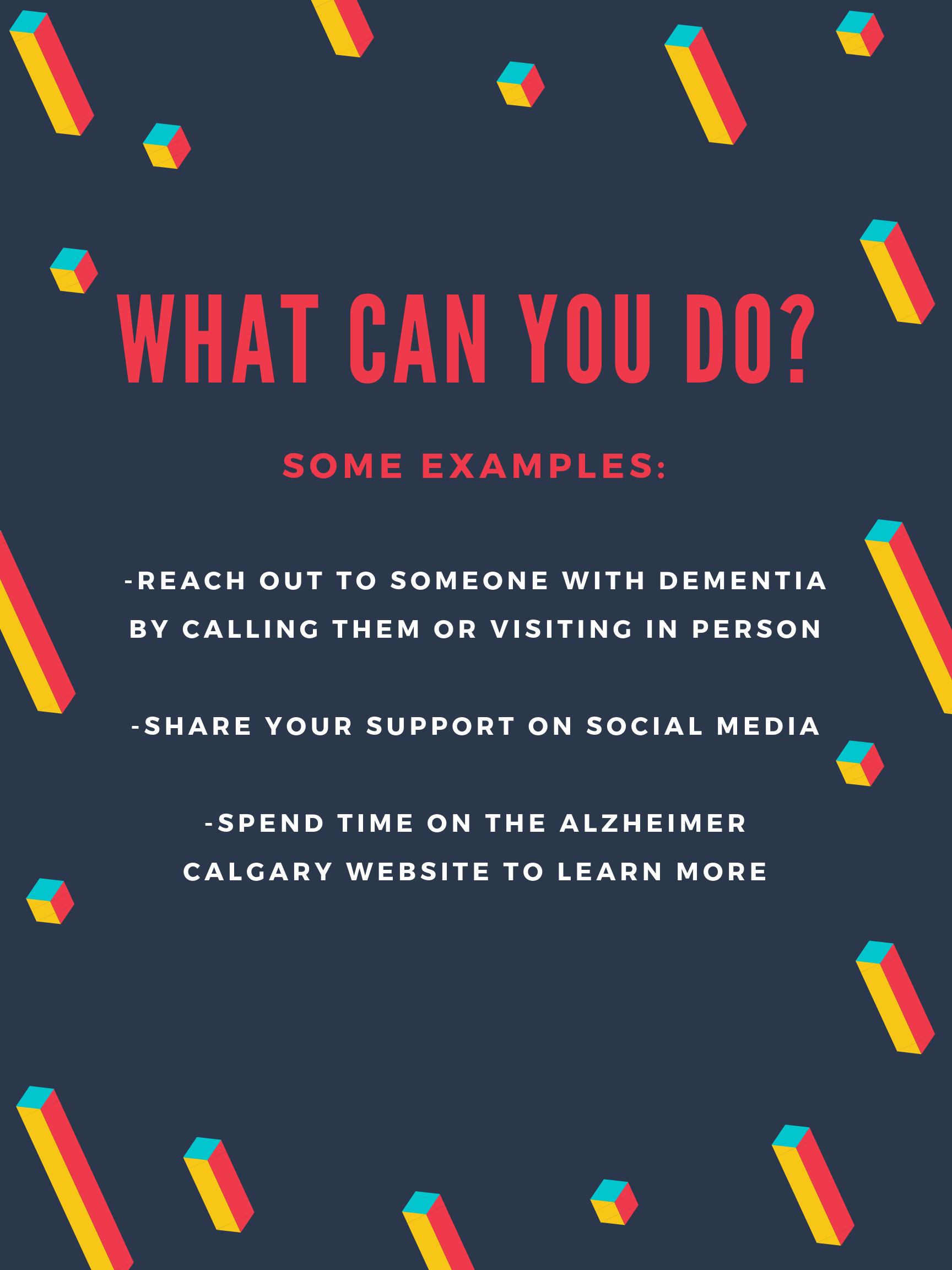 Join us in making a difference! We are asking people in the Calgary area to take a 30-second video of themselves saying what they are going to do to make our community a better place for those affected by dementia.
Be sure to use #YYCALZ when you upload your video to social media!
See some videos below for inspiration.
What is happening around Calgary this World Alzheimer's Day?
The Alzheimer Society of Calgary will be at Calgary City Hall all day to educate the public
The Calgary Tower and the Reconciliation Bridge will be lit up in purple - the international colour for Alzheimer's disease
The more we talk about this cause, the more we can help reduce the stigma for local families and help them feel included and supported. If you are doing something this week to celebrate World Alzheimer Day, please share your story with us!
Alzheimer Society of Calgary
800-7015 MacLeod Trail SW Calgary AB T3E 6A3
403-290-0110
info@alzheimercalgary.ca
www.alzheimercalgary.ca