Get Involved
I hope others will understand it's OK to hurt. I am so grateful to you all for the support you have given our family through the years.
I don't know what I'd do without Club 36! It really gives me the break I need to be able to keep him at home a little longer.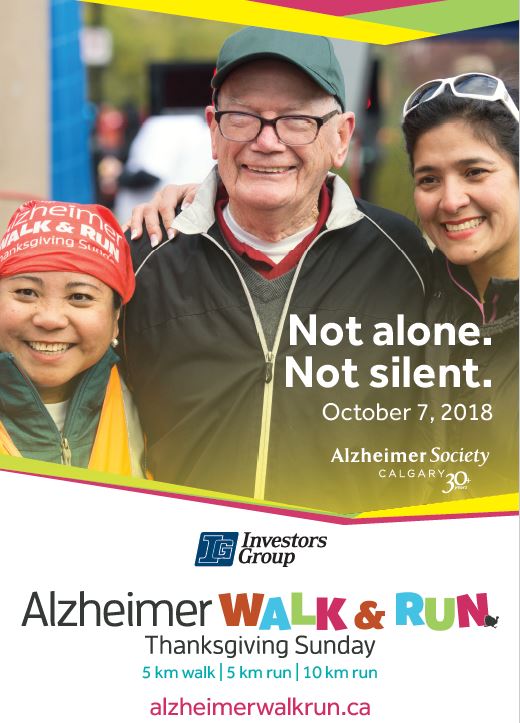 Come out on Sunday, October 7 for the 28th annual Investors Group Alzheimer Walk and Run.
Not alone. Not silent.
Come out and show that we are no longer going to do this alone.
There are resources for everyone.
More than 1400 participants joined in last year and raised over $300,000
Let's keep the momentum going.
5 km walk 5km run and 10 km run
The Alzheimer's Society has been a great resource for our family on this journey through the disease with my Dad.