Donate now

Who We Are
I felt a sense of peace in knowing I was not alone, and I had somewhere to turn when I needed it. You have enabled me to better understand and support my husband in all that he is experiencing. I'm so grateful for your support.
As a first step towards acceptance of the changes in my husband [after his diagnosis] I made a phone call to the Alzheimer's Society of Calgary to sign up for a course. After explaining my intent, and before anything else was said, the person on the other end of the phone asked, "How are you doing?" So unexpected, so sincere, so compassionate, so moving. We chatted for a long time.
Meet our Board of Directors
The Alzheimer Society of Calgary is grateful to have a well-rounded team of passionate, skilled, and dedicated professionals serving on the board of directors. As a governing authority, this team directs the future of the organization by developing policy and strategic direction. Get to know a bit about them below.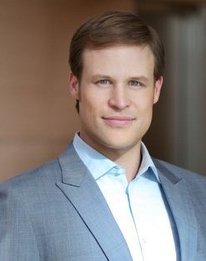 Ryan Jennings
President / Jennings Wealth, Investors Group (Executive Financial Consultant)
Ryan's background is in finance and management consulting and now leads Jennings Wealth, one of the top national financial planning practices with Investors Group. He is a previous board member of the United Way Calgary and Area and now brings his community engagement to the board of the Alzheimer Society of Calgary as he realizes the importance of the work in supporting the cause.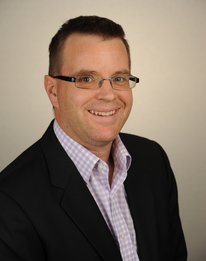 Cary Mamer
Past President / Deloitte (Partner)
Like most people who join the Alzheimer Society of Calgary in a volunteer capacity, Cary has a personal connection to the cause. Initially, he joined because of two reasons: 1) he was asked and 2) his Grandmother had Alzheimer's disease in the 80's and early 90's before she passed away. Now, his personal connection continues with his father in law - a man who taught him how to farm, a person he spent almost every weekend with, and a man that was like a quiet mentor to him. Cary chose to serve on the board because this was one area in which he felt his experience could be of some use. Although he has a personal connection to the cause, Cary brings a business-like approach to the team, understands the macro conditions and how they affect the broader parts of our community. He believes there is so much we still need to do.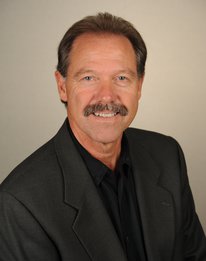 Henry Assen
Past President / Retired Professional
After more than 30 years in the oil and gas industry, Henry H. Assen recently retired from his executive position at Devon Canada. He joined the Board of Directors of the Alzheimer Society of Calgary in 2003 and served as president from 2008-2013. He remains involved as past president and lends great experience to the group regarding the strategic direction of the organization. Henry was born in the Netherlands but came to Canada as a child and is one of 16 children.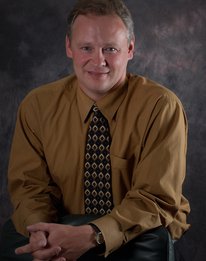 Murray Brown
Vice-President / Devon Canada (General Counsel)
Murray is Vice President, Land and General Counsel of Devon Canada and has worked at Devon in various positions for close to twenty years. He is a lifetime resident of Alberta and obtained a Bachelor of Commerce degree from the University of Calgary and a Bachelor of Law from the University of Alberta. Murray's family was directly affected by the Alzheimer's disease with his father-in-law. The tremendous support the Alzheimer's Society of Calgary provided throughout his illness was invaluable. Murray joined the Board in January, 2013.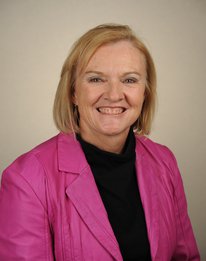 Lee Northup
Treasurer / Retired Professional
Lee is now "mostly retired" after a career in the oil and gas industry. She worked in various roles over 32 years and retired from BP Canada as Chief Operating Officer for their natural gas marketing trading business. Today she provides consulting services that utilize her leadership experience. Lee joined the board to give back to a community that she loves and continues to inspire her.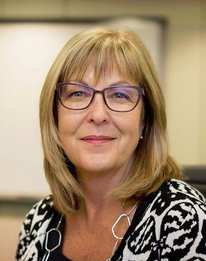 Lois Wozney
Secretary / Professional Consultant
Lois is a business and community professional with more than 40 years of business experience across many sectors including retail, banking, real estate, information technology and energy. She has enjoyed positions of responsibility in communications, community investment, stakeholder engagement, strategic planning, business analysis and administration. She has earned certificates in Corporate Community Involvement Management (Boston College) and Strategic Management (University of Calgary). In addition to her role with the Alzheimer Society of Calgary, Lois serves on the board of directors for the Alberta Council for Environmental Education and participates on standing advisory committees for the Calgary Public Library Foundation, the Junior League of Calgary and the Calgary Educational Partnership Foundation. She is an avid reader with special interest in history, culture and the arts and enjoys travel and urban gardening. Lois and her husband Ed have been married for nearly 40 years, have two adult children, three cats and have been proud Calgarians since 1973.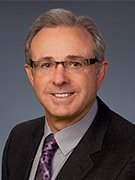 Allan Yellin
Member / Scotia McLeod (Director, Wealth Management)
With a Bachelor in Commerce and a Masters of Business Admin, Allan has over 20 years of experience in the financial industry, along with 15 years of marketing management experience with a multinational company. He specializes in retirement and estate planning and works with clients to ensure that their immediate and future goals are realized. Allan has been married for 38 years and has two children and two grandchildren. He keeps active in his spare time playing golf and competing in triathlons. His passion for the cause is evident and he hopes to bring even more awareness to this disease in search of a cure.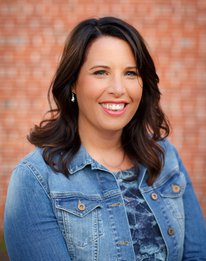 Christi Clouter
Member / Osum Oil Sands Corp (Communications Advisor)
Christi Clouter brings a diverse background in communications, entrepreneurship and non-profit leadership to the team. As communications advisor at Osum, she is responsible for digital and traditional media, stakeholder relations and employee communication. Previous roles with the Canadian Youth Business Foundation, Alberta Women Entrepreneurs and the Centre for Entrepreneurship and Education Development combined Christi's love of business with her natural ability to communicate and build relationships. Christi is proud of her involvement with the Alzheimer Society of Calgary; aside from being something that has affected Christi personally, she recognizes the implications of Alzheimer's disease and related dementias for Canada's aging population.
I expected a few brochures - and I left the office with hope.