Improvisation and TimeSlips
Village Improve for Alzheimer's (VIA)
No one needs to prepare or memorize anything for the improv exercises at Club 36. It's about playing and being in the moment. Some club members feel cautious at first, but soon they let go and enjoy the process. The program plays to people's strengths and helps them see how funny, creative, and intelligent they are.
"The program is based on the simple idea of taking improv exercises and games and leading Calgarians with dementia through them. The goal is to bring an hour of laughter, joy, and creativity into the lives of folks who are dealing with a difficult part of their life and to do it in a way that sets them up for success,"

-Col, facilitator
Calgary's Inside Out Theatre partners with Club 36 to deliver this fun and interactive improv theatre experience for Club 36 participants. Several years ago, Inside Out Theatre approached us to test a six-week pilot program for people living with dementia. Inside Out's team developed a unique program focused on the healing power of improv for people living with Alzheimer's disease and other dementias.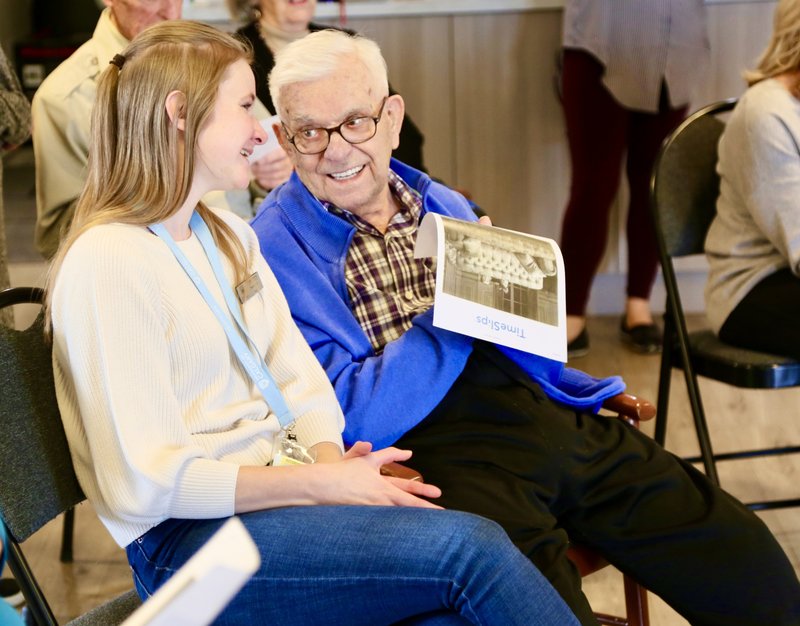 TimeSlips
TimeSlips is an improvisational story-telling method done with Club members who are all people living with dementia. At Club 36, this approach works well as a teaching method for our students as it helps to break down the stigma and stereotypes around aging and dementia by building positive intergenerational relationships.