Meet Janet And Danny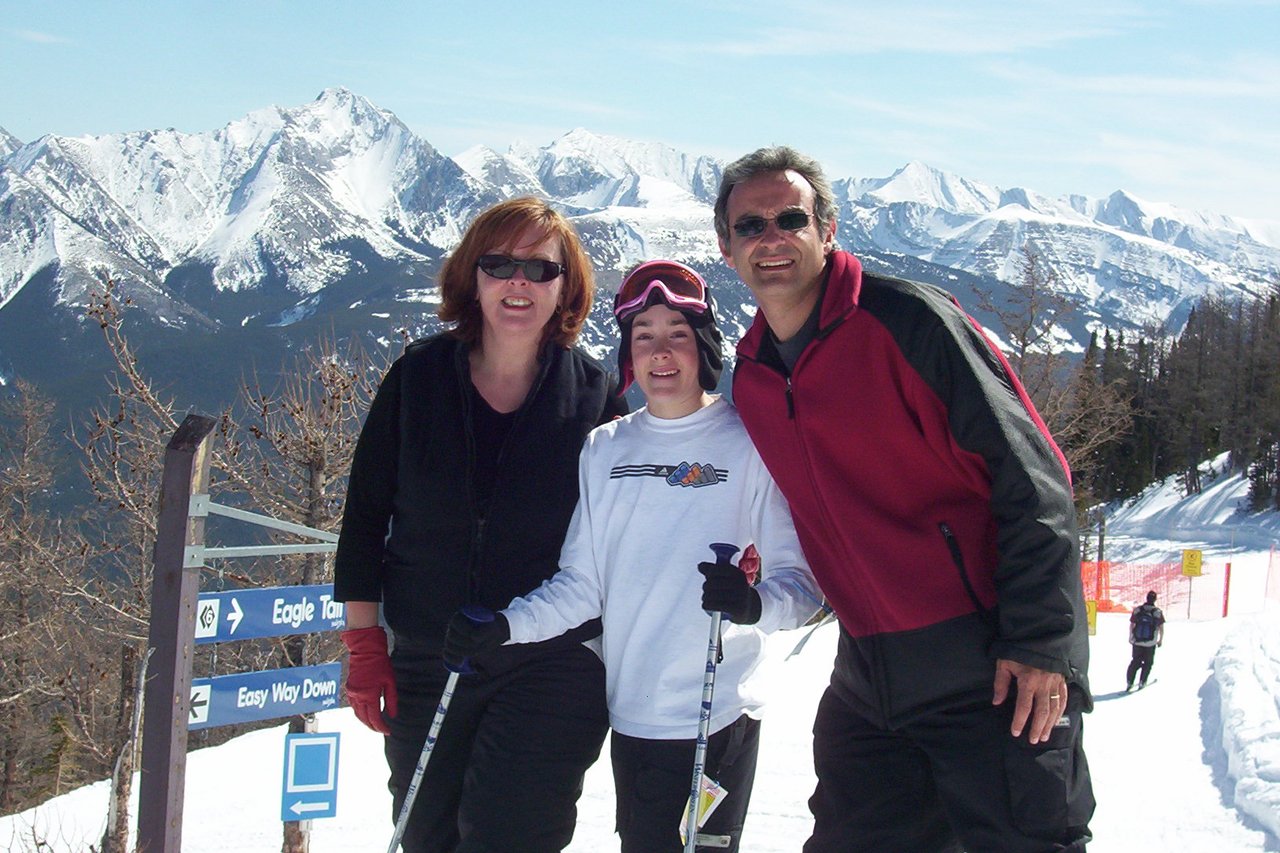 Janet came from a large, loving Albertan family. Her adventurous spirit meant she was always on the go, trying new things and exploring new horizons. After law school Janet started her own practice, all the while raising a young family with her husband, Daniel. There was no slowing her down. Until the fall of 2010 when everything changed.
She'd begun to notice a few signs. She was struggling to keep her meeting notes straight and making decisions was becoming more difficult. As her symptoms worsened, Janet had to close the practice she loved so much and in 2014 she had to stop driving. Her husband Danny left the job he loved to care for the woman he loved more
Shortly after Janet's diagnosis, they reached out to the Alzheimer Society of Calgary for information and support. Here, they found the practical and emotional support that would help them navigate new challenges as Janet's disease progressed. We connected them with community supports to help in their home and encouraged them to take part in various programs we offered.
And it was all made possible because of the support and compassion of donors like you.
Danny wanted you to know that the financial support you give does make a remarkable difference.
Janet goes to our adult day program Club 36 twice a week where she can enjoy meaningful activities. She enjoys art, music, dance, physical activities, baking and gardening, to name a few. Your contribution also provides Danny with an opportunity to run errands or just have a couple of hours for himself, knowing Janet is well taken care of in a safe and supportive environment.
You see, helping even more families who need these services, like Janet and Danny's, is the reason we exist. And we certainly can't do it without you!
It's not the kind of thing that often comes to mind when you're young.
If you had asked Danny when he was first married if he'd have the courage to be his wife's caregiver one day, he might not have known the answer. Or he may have responded with a breezy "yes" without giving it much more thought.
The reality hits much harder than many can imagine. Years later, caregiving became Danny's new reality. His wife Janet's diagnosis came as an unexpected and disturbing revelation.
She was too young.
They had so much more planned – so many places yet to visit and life experiences to share. Despite his grief and overwhelm, Danny had to act fast and search for answers. A friend suggested he contact us at the Alzheimer Society of Calgary for support, and that's what he did.
He was connected with quality resources and people who genuinely understood. But unfortunately for many, their stories don't follow the same path.
Many times, we hear from caregivers who have struggled for too long, trying to do it all themselves. Unknowingly, this puts themselves and their loved ones at higher risk. Feelings of fear, grief, embarrassment, pride or confusion can cloud a person's judgement and prevent them from reaching out.
At the Alzheimer Society of Calgary, we aim to help caregivers break through those barriers. And we need your help to make it happen! Together, we can ensure that caregivers like Danny receive what they need most during difficult times – that nothing stands in their way.
Thanks to generous supporters like you, Danny and Janet have gained emotional and practical support, new insights and coping tools.
Being a caregiver is one of the toughest jobs. It takes patience and courage. It's also one of the most loving gestures a person can give.
In our eyes, Danny is a true hero!
And you can be one too, by stepping forward for caregivers most in need. In honour of all the courageous caregivers among us, please make a donation today. It matters.