Meet Judy
My mother Winnie was truly a fighter.
She faced physical disabilities for the majority of her adult life, which included a series of back and leg problems that restricted her mobility. I always admired her courage and determination to overcome the challenges life threw at her. No matter what happened, she made an effort to get around - even if it meant sliding down hills on her back side. Mom underwent countless surgeries, but she would always say, "The surgeons did their job, now my job is to get back on my feet!"
Her spirit was indomitable, and Mom put 110% effort into everything she did. She enjoyed volunteering for numerous organizations, and had a special talent for always making things fun. When I was younger she always involved me and my two brothers in everything she did. I have fond memories of learning to make apple strudel; each of us had a section of pastry to stretch across the kitchen table without putting any holes in it!
Our father passed away from cancer and Mom, with her characteristic combination of strength and stubbornness, lived on her own for 9 years. She informed us that the only way she was leaving her house was in a coffin. But she was only in her sixties when we first started noticing that she was exhibiting early signs of dementia.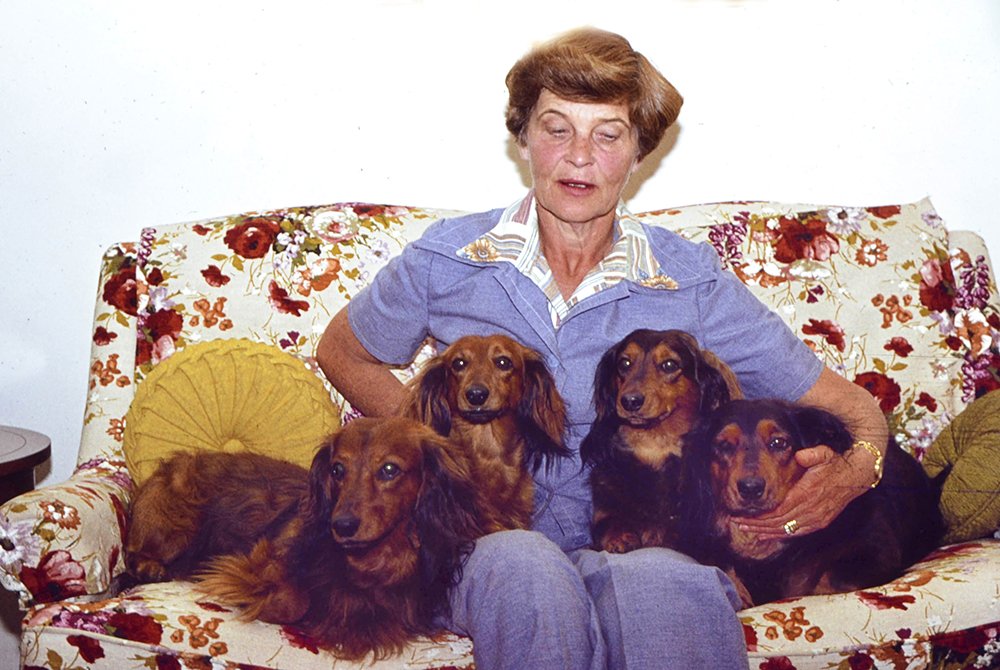 The dementia seemed to progress rapidly after Mom had emergency surgery. While she was in the hospital, she was assessed as requiring nursing home care in a secure ward. It was heartbreaking.
We had some knowledge of the disease. Our grandmother Alice had dementia but we had never met her as she lived in the hospital at Ponoka for over 10 years. The staff had told my mother not to bother visiting, because Alice would not know her.
We were determined that this wouldn't be the case with our mother. We visited Mom weekly for five years and continued after she could no longer recognize us or speak. It was important for us to see her and to ensure that her excellent care continued. The nursing staff told us that many of the residents received no visitors.
Throughout our journey I learned that as her family, we had unique knowledge that could help with my mother's care. At one point the staff were concerned that she was losing weight and not eating her breakfast. When I asked what she was being fed and was told cornflakes, I laughed and said, "Mom always said cornflakes taste like cardboard. Try switching to peanut butter." The result was that Mom was licking the peanut butter off the toast as quickly as they could spread it.
Mom passed away in 2001. At her memorial service, we played Nat King Cole's "Unforgettable." Mom had every one of his albums and we felt that the song suited her perfectly.
After my mom passed away we saw a registration form for the Alzheimer Walk & Run with the Alzheimer Society of Calgary (ASC) and decided to participate, thus beginning a yearly tradition and a deep involvement with the organization.
After I retired I decided it was time to become more involved and offered to volunteer with ASC. I took the mandatory training, which helped me in relating to persons with dementia, and I saw what a help it would have been to have that education when Mom was alive.
Tuesdays became my morning to help out at Club 36, an Adult Day Program for people living with dementia. It provides meaningful activities for participants and respite opportunities for caregivers. If someone in the program didn't want to participate in the main activity, I found out what they preferred and we did that, whether it was doing a crossword together or walking.
I also saw how the program gave the caregivers some precious time to themselves, to attend their own appointments or have coffee with friends. I learned how imperative it was to also help the support network, not just the person living with dementia.
I referred two friends to ASC when their mothers were diagnosed. Although I had never used the services of the social workers, I knew with the clear vision, knowledgeable staff and supportive environment I experienced as a volunteer, that the front line services would be no different. One friend told me later that her parents felt they received very valuable help and had gained a "new best friend".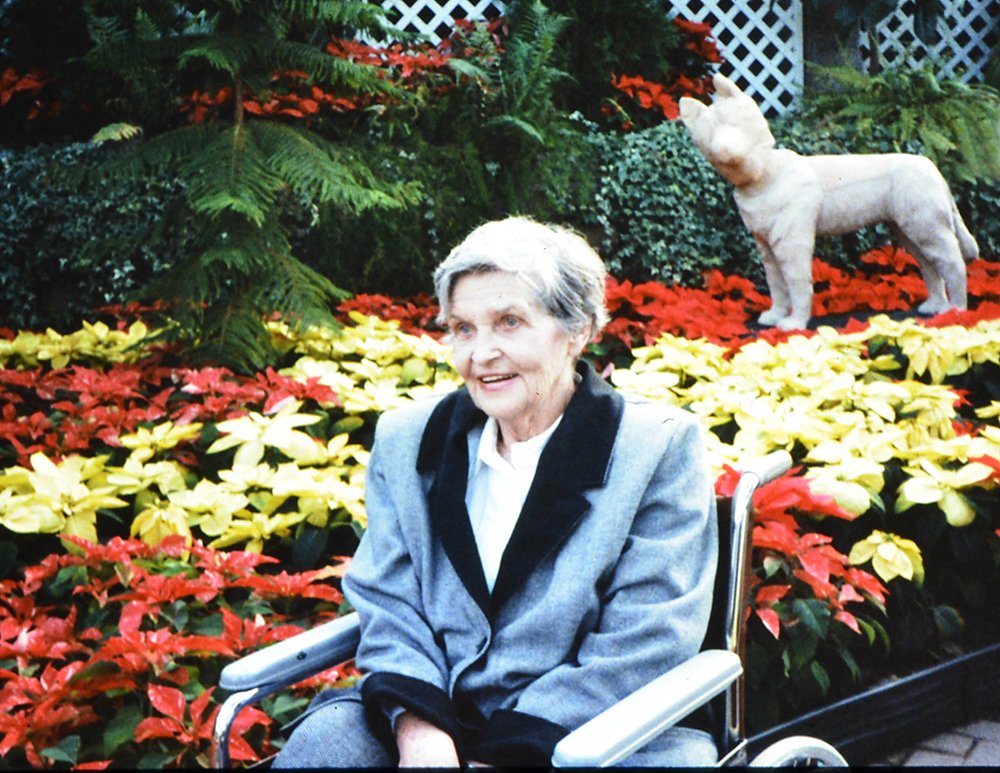 We always look forward to July when we begin our fundraising for the Alzheimer Walk & Run. We volunteer to prepare the packages as well as hand out races kits on three different days. We see it not only as an annual event to remember Mom, but more importantly, as a way to support programs for those currently facing the battle.
When I'm asking for pledges for the run, I have been surprised by the number of acquaintances who have also been impacted by the disease. Often a discussion of our experiences begins and a commonality is formed.
This inspired me to honour some of our donors' loved ones last year. I casually inquired into their family members' life histories and asked if I could display their names at the walk. Then, at Memory Lane, in addition to honouring my mother Winnie, I created a page for the names that our donors mentioned, finding appropriate clip art celebrating each person and who they were before dementia. The donors were surprised and grateful when I sent them a thank you note with a picture of the special page.
So much progress has been made in the programs available from the days when my grandmother Alice was committed to an institution. Every year when we participate in the Walk & Run, it brings me joy to see funds raised for expanding and improving these essential programs.