Donate now

Find Support & Education

Talk to Someone
Call us at 403-290-0110 or toll free 1-877-569-HELP(4357)

Respite for Caregivers
Explore the Adult Day Program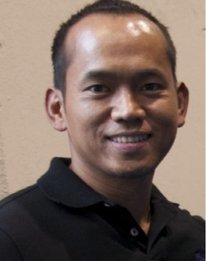 Ali Cada
Director of Adult Day and Creative Programs / Licensed Practical Nurse (LPN) and Massage Therapist specializing in geriatrics
Ali manages the Club 36 Adult Day Program for the Alzheimer Society of Calgary and makes every effort to ensure that program delivery meets or exceeds the expectations set by family members and by Alberta Health Services standards. He spent the first nine years of his career in the financial industry before deciding to follow his calling - working with seniors. Ali was born in the Philippines and raised in an environment where taking care of the elderly was a normal part of daily living. He took care of his grandparents growing up. Ali is a strong advocate for those who can't speak for themselves. In his personal time, he enjoys the outdoors with his dog.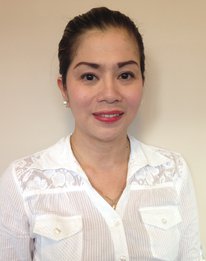 Maria Baldozano
Program Coordinator (HCA & RTA) / Harvest Hills location
Maria is originally from Philippines where she finished a degree in computers and a Masters in Educational Management and practiced as a college professor back home. When she came to Canada, she completed her Health Care Aide certificate in Winnipeg and worked in a hospital setting. After relocating to Calgary, Maria gained valuable experience as an activity aide in a group home and assisted living facility for a few years. Her passion for caring for the elderly prompted her to complete her Recreation Therapy Aide certificate. Maria has a genuine heart for seniors and believes that they are entitled to enjoy a rich and dignified life. Her motto is "One person helping & caring about another represents life's greatest value."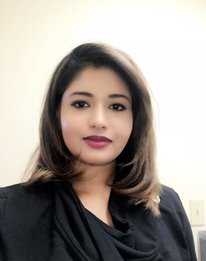 Nisheil Kumar
Wellness Coordinator / Licensed Practical Nurse (LPN)
Nisheil Kumar is the Wellness Coordinator for both Club 36 locations. She is be responsible for client intake, preparing care plans, goals of care, client assessments and coordinating with client's case nurses. She also helps ensure the competency of our Health Care Aides through delivering relevant education and support. Nisheil is a diligent and empathetic person whose work specializes in geriatrics and dementia care. In addition to her role at the Alzheimer Society of Calgary, she works as an LPN at a retirement community. Nisheil believes in educating families and clients on dementia and providing support on how to deal with symptoms/stressors/other challenges. She advocates for her clients and ensures they have the best care possible while promoting independence.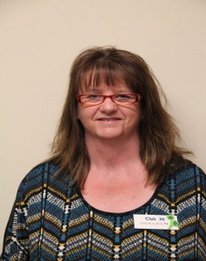 Colleen McGonigal
Team Program Facilitator / Seton location
Colleen enjoys working at Club 36. "It is the participants that motivate me to come work everyday."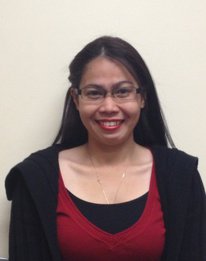 Ida Mae Mayol
Program Facilitator / Seton location
Ida is a registered nurse from the Philippines and moved to Canada in 2011. She was raised in a nurturing environment where family and friends are strongly valued and views her workplace as an extension of home. Ida is passionate about caring and advocating for seniors, making sure they receive the best care and support. Her favourite quote? "Lead to serve, serve to love."

Arrin Jacob
Program Facilitator / Harvest Hills location

Consuelo Ramirez
Program Facilitator /

Talk to Someone
Call us at 403-290-0110 or toll free 1-877-569-HELP(4357)

Respite for Caregivers
Explore the Adult Day Program