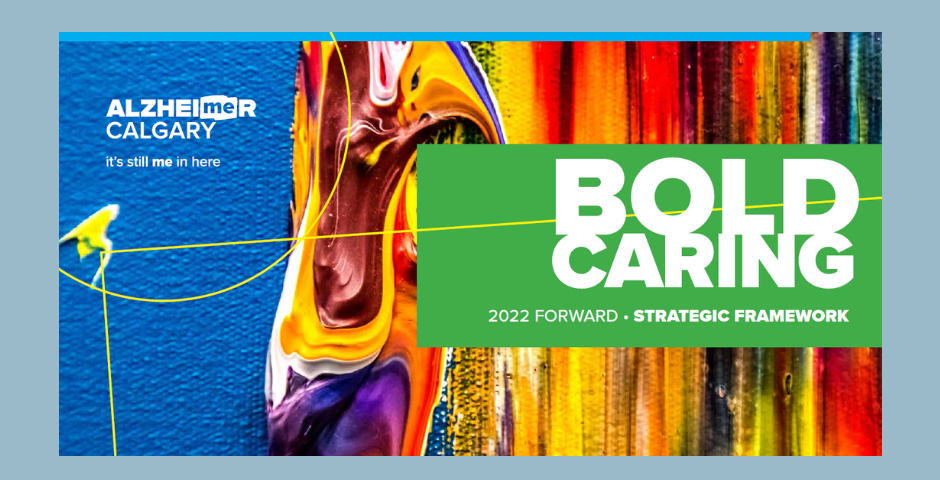 Our Bold and Caring Strategic Framework
Published: Dec 13, 2022
A BOLD and CARING strategy for the future
These are exciting times!
As fearless advocates we are committed to serving all who are affected by Alzheimer's and other dementias with respect, dignity, and compassion.
This year we crafted a new strategy that will underpin and guide us in our efforts to inspire our local community to become dementia-inclusive and stigma-free.
Vision
An inclusive and caring community where people impacted by dementia are valued and empowered.
Mission
We lead with our influence and expertise to help people impacted by dementia to live well and we build community capacity to support them.
This strategy is grounded in the belief that people impacted by dementia have the right to:
• Timely support from the community
• Compassion, kindness and acceptance within their close and extended community
• Leading expertise, knowledge and evidence-informed practices
• Inclusion as active community participants
To inspire our direction, we have set four BOLD strategic pillars which will inform our operating plans, efforts with partners, and request to our supports.
These pillars will purposefully drive the positive systemic changes necessary for people impacted by dementia.
1. Advocate fearlessly for those we are honoured to serve
2. Incubate new ideas as changemakers
3. Inspire the community to become dementia-inclusive
4. Mobilize our partners and supporters to take action
Read more about our BOLD and CARING new approach in our 2022 Strategic Framework!